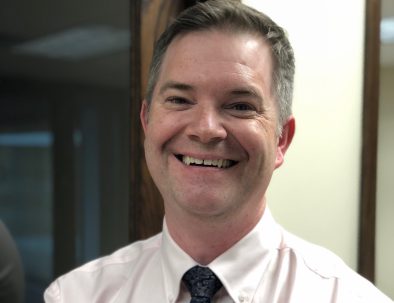 Sidney VanNess, Ph.D.
Founder
Sidney VanNess is the founder of On Call Central, and is responsible for the overall direction of the company. A research scientist by training, he completed his doctoral research in the Molecular and Systems Pharmacology program at Emory University, where he conducted studies on the genetics underlying attentional disorders, and their influence on the response to drug therapies. Dr. VanNess has been involved in software development for 15 years, and is a co-author of the patent protecting portions of On Call Central's underlying technology.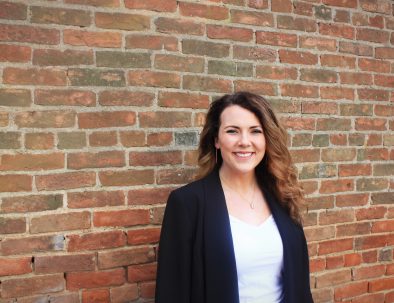 Lexis Dole
Operations Manager
Lexis Dole is the Operations Manager at On Call Central, and helps out with just about every aspect of the business. A native of Harrison, Ohio, Lexis did the right thing by attending the University of Kentucky, where she completed a double major in Marketing and Management. Lexis embodies the mantra, "hire people smarter than you." Her smarts and work ethic helped her earn valedictory honors in UK's graduating class. When Lexis approached us about a position at On Call Central, we replied by saying, "First, you're hired!"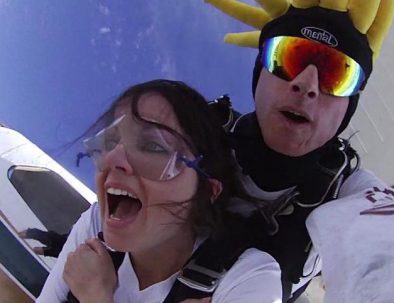 Barbara Hoye
Chief Marketing Officer
You are on this website because of the efforts of Barbara Hoye. Barbara is the primary person responsible for On Call Central's search, social media, and display campaigns, and has helped spread the word about our software. She is responsible for providing innovative ideas and strategies for increasing lead generation in all marketing endeavors. In her spare time, Barbara runs marathons, and enjoys jumping out of perfectly functional aircraft.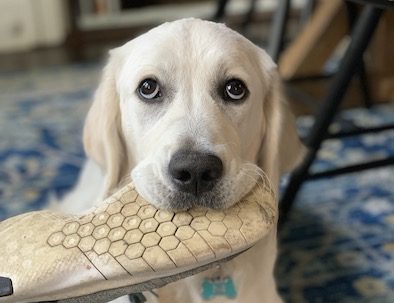 Stella
Chief Barking Officer
Stella was promoted to Chief Barking Officer at the tender age of four months. Her duties include greeting mail carriers, distracting interns, and attempting to play fetch in the middle of conference calls.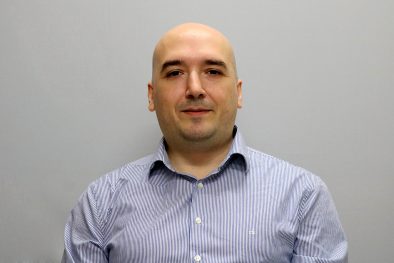 Krasimir Hristozov
Project Manager & Business Analyst
Krasimir has been programming and leading software development teams for almost 20 years, filling in multiple roles (web developer, project manager, product manager, business analyst). He is a big proponent of clean coding and following best software development practices.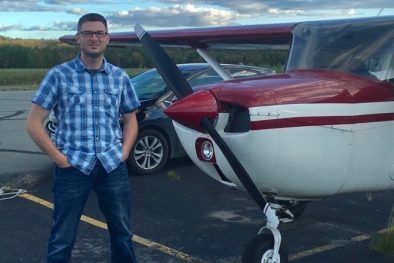 Matthew Schumacher
Systems Engineer
Matthew Schumacher is responsible for the overarching technical infrastructure of On Call Central. Matthew is an expert Linux systems administrator, and ensures that On Call Central's infrastructure is as resilient and fault tolerant as possible. He is an avid pilot, and for the last 9 years has been building his own single engine aircraft out of his garage; he claims it will be complete "any day now."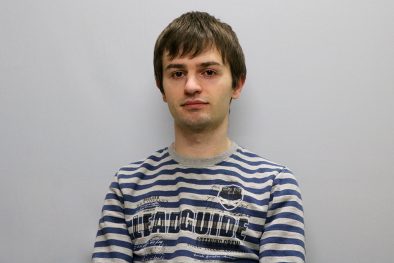 Dimitar Rekinov
Software Engineer
Dimitar is responsible for much of the backend logic and telephony functionality in On Call Central, and has been the primary developer responsible for our REST API. He is well-versed in modern full stack and MVC frameworks, databases, ORMs, and JavaScript. He is a diligent and fast worker, and helps keep the product moving in the right direction.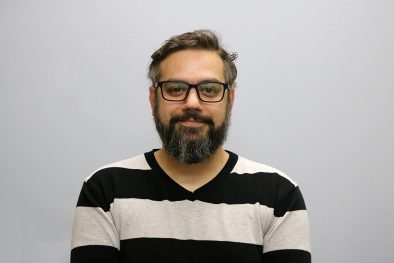 Angel Draganov
Mobile Application Developer
Angel Draganov is the primary developer of On Call Central's mobile platform. With more than 10 years of development experience, Angel has deep knowledge of front end mobile application development, as well as technologies that enable streamlined cross-platform app distribution. Angel is a beard aficionado, and has more than 20 years of facial hair grooming experience.
Scott Smith
Director
Scott Smith is the CEO of Stratose and sits on the board of On Call Central. Scott co-founded Stratose in 1995, and has helped payor clients save in excess of $10B. Today Scott oversees M&A, strategic product initiatives and customer relationships. In addition to his duties with Stratose and On Call Central, Scott sits on the board of HealthLink Dimensions and CareLike, LLC. Other community service appointment include: Young Presidents Organization member; lifetime member of University of Kentucky alumni association; and former YEO member. Scott was listed as one of the "Top 50 Entrepreneurs in Atlanta" by Catalyst Magazine in 2003 and 2004 for companies between $5-$100 million in revenue. He was an Ernst & Young 1998 and 1999 National Entrepreneur of the Year Finalist and the winner of the Southeast Region Entrepreneur of the Year. He was named a University of Kentucky Patterson Fellow and inducted into Gatton Hall of Fame in 2011.
Bryan Rone, MD
Clinical Advisor
Dr. Bryan Rone is an Assistant Professor of Obstetrics and Gynecology and the Medical Director of Ambulatory Information Technology at the University of Kentucky. Dr. Rone was perplexed when he was given an alpha-numeric pager when he started his employment at the University of Kentucky. He knew there was a better way. Over a Christmas party, Dr. Rone and Dr. Vanness began to plan the pager's extinction with a pen and a napkin. This initial idea and drawing has now morphed into On Call Central. Dr. Rone currently uses On Call Central in his practice and contributes to the overall functionality and continued design to ensure that our client's needs are being met.