Effective today, we offer On Call Central Secure Chat, an add-on service that powers text communications with colleagues in a HIPAA-compliant manner.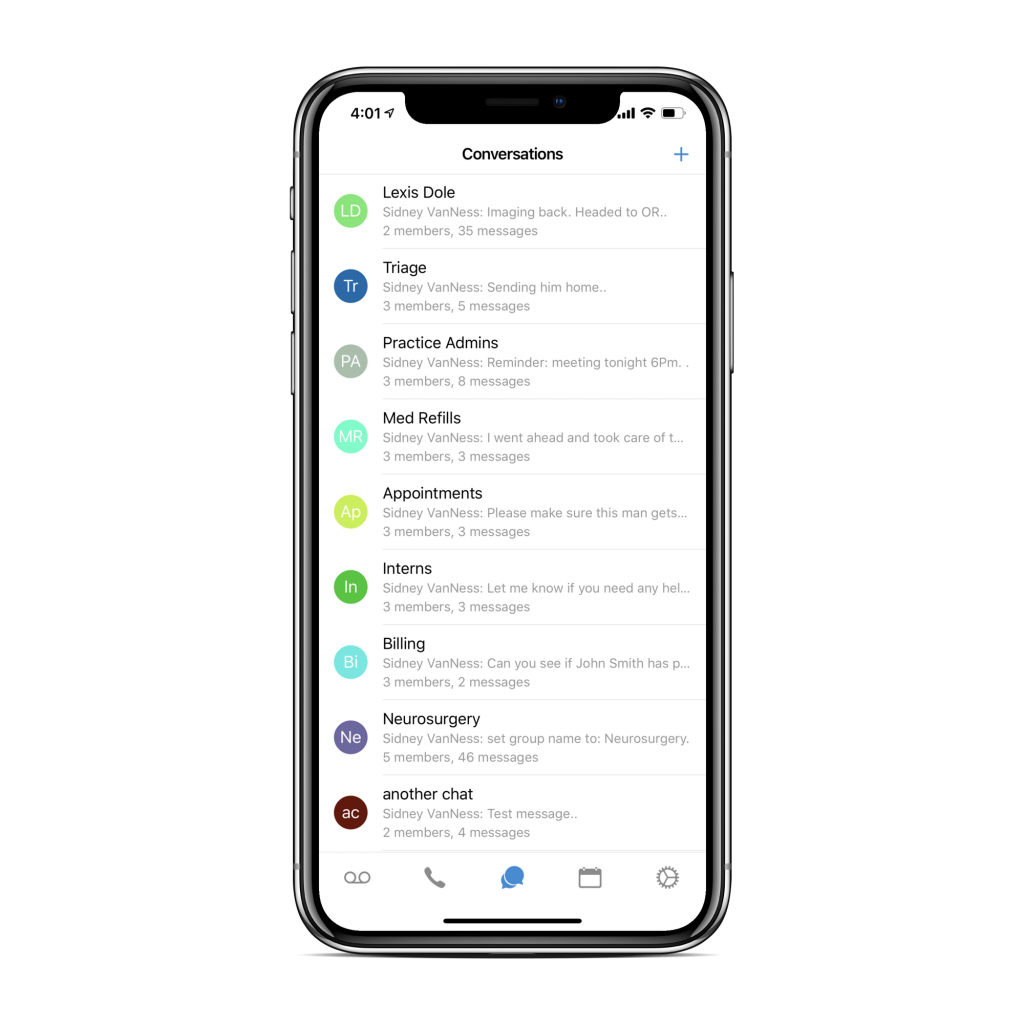 Features of On Call Central secure chat include:
Chat is available on both iOS and Android.
No separate app required. Works from within the existing On Call Central mobile app.
Features an iMessage-like interface that will be familiar to users.
Support for image, video, and file attachments
No data is stored on mobile devices, and everything is removed when the app is closed.
Does not allow unencrypted messages on mobile networks, where they are logged forever.
Does not allow users to forward messages to individuals outside of the organization
Allows you to easily revoke access for users if they leave your practice
On Call Central Secure Chat is for provider-to-provider and provider-to-staff communications, but patient-to-provider chat will arrive soon.
Pricing
On Call Central Secure Chat pricing is based on the total number of users in your account (providers and support staff). The base price for Secure Chat is $50 per billing cycle, and includes 5 users. Additional users cost $5/user per cycle.
Requesting Access
To request access to On Call Central Secure Chat, click the "Request Access" button below and open a support ticket indicating that you'd like to add this feature to your account. We will enable chat, and provide basic instructions about what your team will need to successfully use On Call Central this new service.
We are excited about this new offering, and the potential this new service has to further improve the communications within your practice. We look forward to your feedback, which will help us continue to grow and rapidly improve the On Call Central family of communications services.